Back Care Programme – Dru Yoga
6 wk Back Care Back Care Programme – Dru Yoga
Your back is designed for movement. It is central to our health and wellbeing.
The Dru Back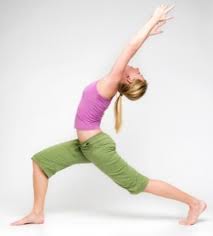 Care Program includes specific gentle movements to strengthen core muscles, breathing techniques to release tension and de-compression of nerves and looks at self awareness to address poor postural habits, and re-alignment of the spine. The Dru Back Care Programme is currently running in NHS trusts and workplaces with proven results.
All classes are designed to be fun, enjoyable, relaxing yet energizing and empowering. You are encouraged to listen to your own mind and body and only do what is right for you. No strain or pain! Classes will include gentle flowing movements and sequences which loosen limbs and joints, an element of breath awareness and time for a wonderful relaxation.
Handouts and possible audio recordings will be available after each session to enable you to practice in the comfort of your own home. All classes are enveloped in the ancient wisdom and philosophy of yoga but are brought up-to-date by integrating modern medical knowledge and understanding.
Adaptations and modifications are always available to suit all abilities. They have all been intentionally kept small in size to help promote a friendly, comfortable and confidential, safe environment. This also enables the content of classes to be adapted to the needs and requirements of the regular attendees as well as new.
Although the course is suitable for the majority of back pain sufferers prior to acceptance on the course you will be required to complete The Keele STarT Back Musculoskeletal Screening Tool Form and The Roland Morris Disability Questionnaire, as used in the NHS, to determine your eligibility as in some instances it may be considered 1-1 appointments may be more suitable, at least to begin with.
Please consult your medical practitioner if you are in any doubt about attending the course.
For more information please contact Kirsty.
M:07783780128
H:01747 829281
E:Kirsty@vhadevelopments.co.uk